Overview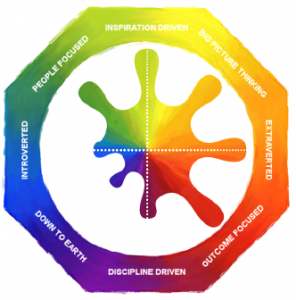 Lumina Spark provides highly interactive and fun experiences in which learners explore who they are, using an individualized psychometric profile tool called a Lumina Portrait. It provides a colourful framework for better self understanding and helps people identify how to improve their working relationships with others. By applying the Lumina Spark model, learners can unlock many business benefits.
The foundational Spark resources can be designed into different types of learner experiences such as short presentations, a broad range of training courses, inspirational coaching sessions or an in‐depth group
facilitation process. Lumina Spark's insight helps people become more influential with internal and external clients, colleagues and stakeholders.
Read more on Lumina: